Education and Human Development: Trajectory, lessons and Challenges for the 21st Century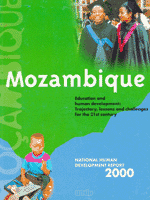 Abstract:
Report Cover
While treating education as a
fundamental human right, the
report links human rights to
human development. The main
innovation of this report is
its analysis of the impact of
the HIV/AIDS epidemic on the
education sector. Calling
attention to the growing
problem of HIV/AIDS,
the report argues that
the epidemic will demand
profound changes in Education
sector.
Principal Contributors:
Virgilio Juvane
Miguel Buendia Goméz
Firmino Mucavele
Carlos Machilli
Armindo Ngunga
Manuel Rego
Adriano Atanásio