Education in Uzbekistan
Matching Supply and Demand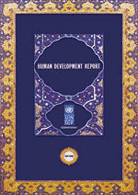 Abstract:
The challenge for Uzbekistan is to improve the
quality of education, maintain wide access and lifelong learning for a population
that will ensure Uzbekistan a significant position among the community
of nations. Already the Welfare Improvement Strategy provided in 2006 a
more detailed articulation of education needs in the service of national development
over the near term. This particular report expands on that and provides
much information, statistics, analysis and recommendations in support
of national and international partners engaged in Uzbekistan's development
endeavors.