Kosovo Human Development Report 2016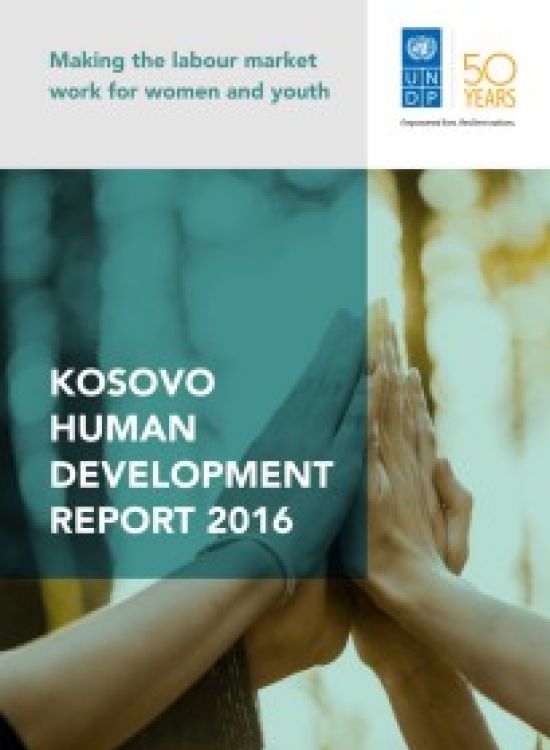 Explore Digital Report
Download Report by Language
Citation
UNDP (United Nations Development Programme). 2016. Kosovo Human Development Report 2016. New York.
Kosovo Human Development Report 2016
Posted on: January 01, 2016
Widespread unemployment and inactivity, especially among women and youth, leaves an ample amount of human potential unused, misused or underused all of which are considered human deprivations that inhibit sustainable development argues the Kosovo Human Development Report (KHDR) 2016 titled Making the labour market work for women and youth. The Report is both timely and highly appropriate taking into consideration that for majority of citizens of Kosovo unemployment and lack of economic development continue to be the most critical problems they are currently facing. With this in mind, the primary objective of the KHDR is the provision of a high quality piece of research which stimulates public discussion and improves evidence-based policymaking in the fields of labour market and development.
*References to Kosovo shall be understood to be in the context of Security Council Resolution 1244 (1999).