Serbia National Human Development Report 2022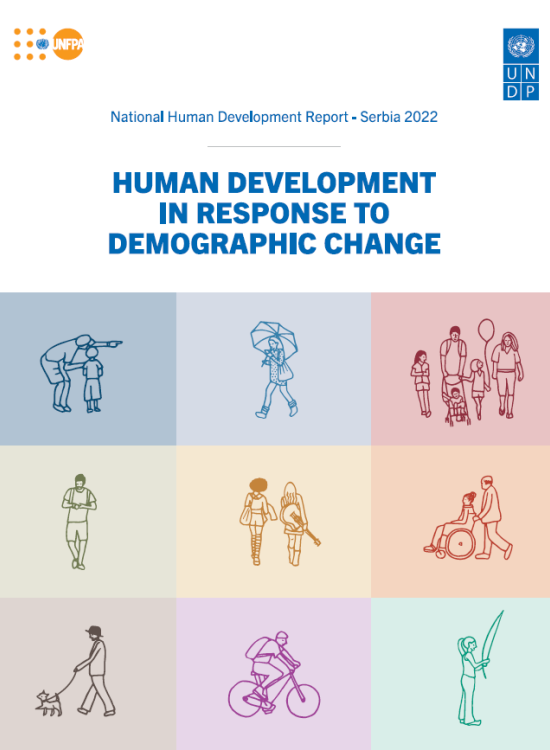 Explore Digital Report
Citation
UNDP (United Nations Development Programme). 2022. Serbia National Human Development Report 2022. New York.
Serbia National Human Development Report 2022
Posted on: July 18, 2022
The 2022 Serbia National Human Development Report, "Human Development in Response to Demographic Change" shows that Serbia's population will be declining in the future and that the state and society will have to formulate new responses to the demographic challenges ahead. This will mean formulating new kinds of goals in population policy, which will address both the size and the structure of the population (education, health, employment, etc.). 
Access an interactive presentation of the report in Serbian and English languages: Nacionalni izveštaj o ljudskom razvoju – Srbija 2022 (undp.org.rs)
General disclaimer: The National Human Development Reports and Regional Human Development Reports presented in this library are not produced by the Human Development Report Office (HDRO) of UNDP. These are UNDP reports, responsibility for which rests with UNDP Country Offices and Regional Bureaux, respectively.