The HDI 2010: New Controversies, Old Critiques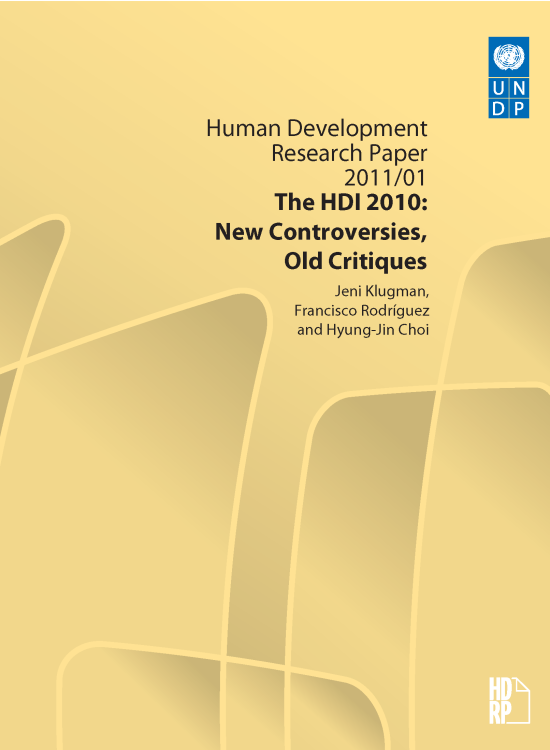 Download Report by Language
Citation
Klugman, Jeni; Rodriguez, Francisco; Choi, Hyung-Jin. 2011. The HDI 2010: New Controversies, Old Critiques. New York.
The HDI 2010: New Controversies, Old Critiques
Posted on: January 01, 2011
Since its introduction in the first Human Development Report in 1990, the Human Development Index (HDI) has attracted great interest in policy and academic circles, as well as in the media and national audiences around the world. Its popularity can be attributed to the simplicity of its characterization of development - an average of achievements in health, education and income – and to its underlying message that development is much more than economic growth. Yet the HDI's very simplicity prompted critiques from the start, with some contending that it was too simplistic, while others who accepted its self-imposed limitations still questioned its choice of indicators and its computational methodology. In 2010, for the twentieth anniversary edition, the Human Development Report undertook a comprehensive review of these critiques and introduced several major changes to the HDI. This article is a detailed review of key critiques of the HDI, today and in the past, and explains the recent changes introduced to the HDI formula and indicators.