National Human Development Report: Yemen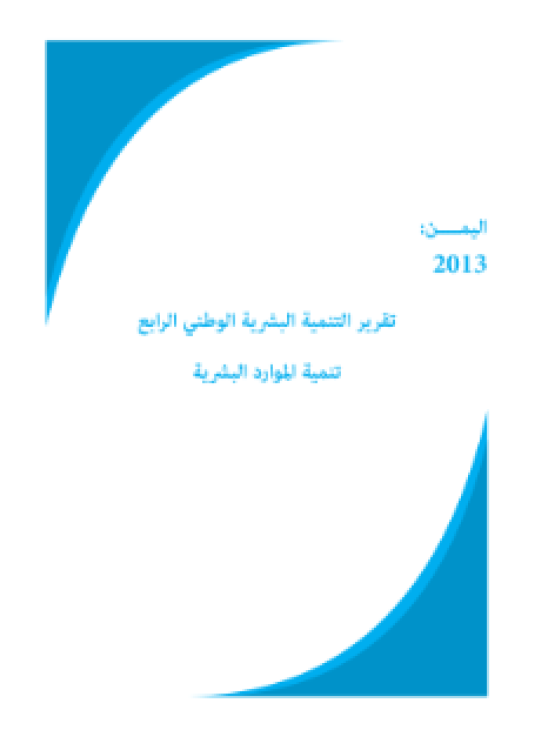 Explore Digital Report
Download Report by Language
Citation
UNDP (United Nations Development Programme). 2013. National Human Development Report: Yemen. New York.
National Human Development Report: Yemen
Posted on: January 01, 2013
Yemen is facing a large tremendous challenges in socioeconomic, development, political, security, as well as culture integration at a time when many countries in the world notable developing countries are advancing in all sphere of life including economic advancement and cultural evolution. The path of development in Yemen has been associated with events of suffering, conflict and security, political and military unrest conditions which of course have affected the country economic and development. This situation has an impact on the development progression and caused repeated setbacks, and weakened the growth process and encumbered the national economy and society a lot of losses, and thus drain the country's resources in financing those anti-development and anti-growth processes. Yemen continues to be categorized within the least developed countries and lowest in the level of human development as indicated by the development local and international reports. To attainment proper sustainable development path, Yemen would require to undertake vigorous reform in national budgetary structure and give much priority on education and health as this will accelerate the engine of growth and advancement of Yemeni people.